Our route, sometimes can change (or add a pair of five-hundred kilometers) in just two words. And they should not be rugatel'nymi. This time it was absolutely magical phrase. "footprints of dinosaurs".
The phrase "huesos de los dinosaurios" was met by chance when looking for totally unrelated to the planning of route information. But here it caught my eye and it became clear that an investigation should be started!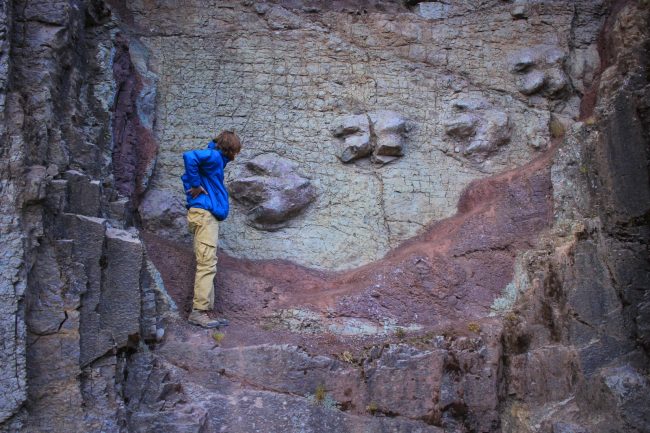 Reportage prepared specifically for our friends Enjourney.ru.
To top promotion in our detective was not so simple. Local respondents either did not know or gave totally different coordinates and descriptions. But after interviewing, probably more than twenty people, and collecting the puzzle of their words together, we got almost the exact almost coordinates. And this is already enough to begin the path.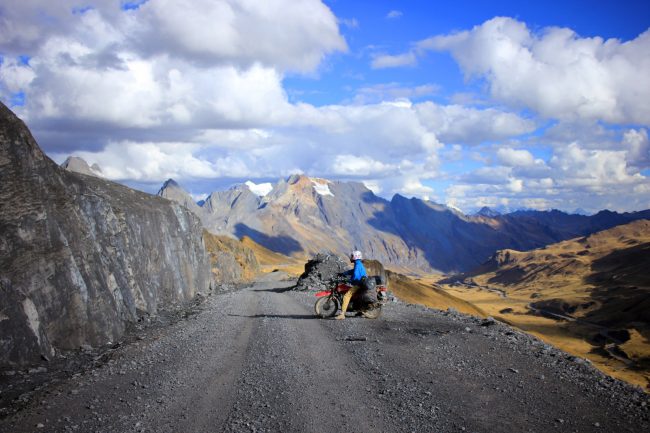 Search for traces of dinosaurs in Peru
This time there was the southernmost extremity of the Cordillera Blanca and the National Park of Huascaran. We had thought that there was already a huge snowy Ridge comes to naught, but all turned out to be not so simple. With the main asphalt road running along the river Santa, we turned on, almost in the steppes, gradually rising up. There the first signs that the dinosaurs are very close. Very soon began huge flowers of the family bromeliads Present Raimondi. These endemic species are very rare even for its original territory. Pouilly lived a long life, which bloom only once, but how! To thirty-forty years the plant releases the arrow that will bloom for decades. Along with her flower plant has a truly giant size is about 12 meters in height!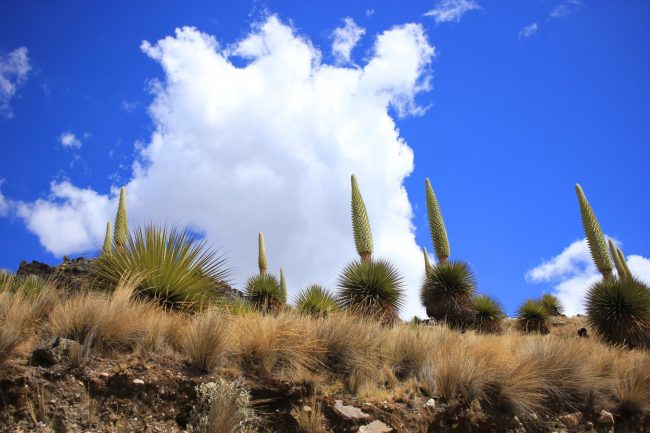 Ahead on our way began to come across unusual sources with varying temperature and color of the water. One of them produced a sparkling shipjashhuju tepid water. Soon the mountain if cracked and began to finally rise on the serpentine. By cave paintings again. the glaciers! With each meter height was getting cooler, but dinosaur footprints beckoned forward. Landscapes have gone so unusual that seemed even a little bit and we nastupim dinosaurs on the heel!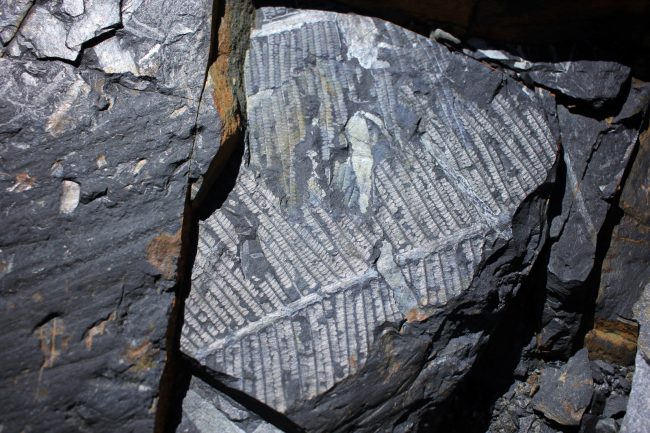 Already on the other side of the Cordillera, we fell into the possession of a major mining company. It was on their territory and are those most traces of the giant teropoda. They are on one of the layers of volcanic rock, and were open quite by accident during the construction of the road, next to which are. Once this layers were horizontal and soft like clay. Some dinosaur left his imprint, volcano eruption later traces of buried volcanic deposits, and then closed even layers of sediments from different eras. Today, this "floor filler" has turned into a vertical wall. During construction the Road layer of loose clay crumbled and freed that fills the imprint. Total was found about 12-TI sites with dinosaur footprints, and most likely it is not the limit!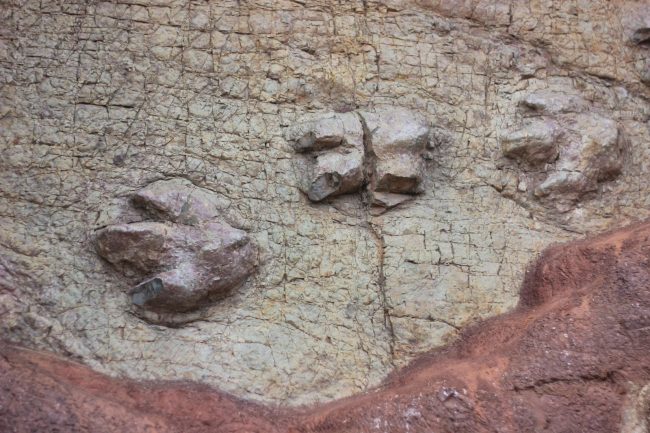 The night was freezing! At a height of 4800 air temperature at night drops below zero. Our motorcycle completely froze up. Apparently, to match the terrain he covered with a thick layer of frost and long enough did not want to start. But here's the Sun otogrelo all of us and our journey continued. It was decided to return via Pastoruri glacier disappearing. This glacier is melting rapidly and will never gain weight in the winter. The question of disappearance Pastoruri-only a matter of time. But how many secrets keeps this handsome (apart from drinking water to almost half of the inhabitants of the province of Ancash). Yielding daylight stones that were buried under tons of ice for millions of years, the glacier releases a whole archive preistoricheskih times! Traces of dinosaurs (again) and endless ornaments of ancient, almost like the world of ferns.
Millions of years long history to which so gently you can touch!
Photo Gallery