Sometimes we are asked how to bind to Facebook via instagram, since our Instagram account done automatically Crossposting publications in public Facebook (vkontakte group, a group of classmates, Twitter and tumblr ?).
Answer:) We use Onemorepost.ru service-through this service we stopped wasting precious time to download photos and copying the stories in each social network, also don't spend extra megabytes, which is useful for travelling with a mobile Internet.
How to link Facebook with the group via instagram. Instruction
1. First you need to go through a simple registration.
Email confirmation link will come to your mailbox and create a new account. This link needs to go.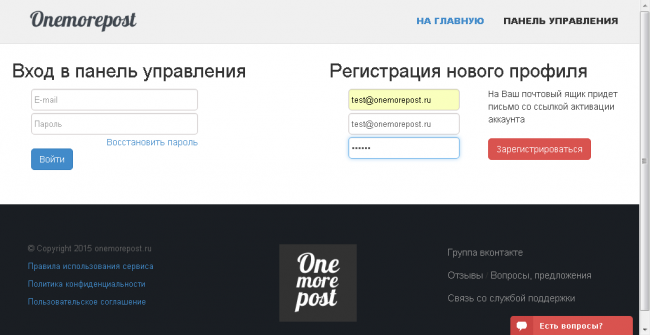 2. Associate accounts Instagram and Facebook (Vkontakte, odnoklassniki, Twitter) on the accounts tab.
At this point, do not require passwords. You just need to authorize an application service, issuing him the appropriate rights to manage the group.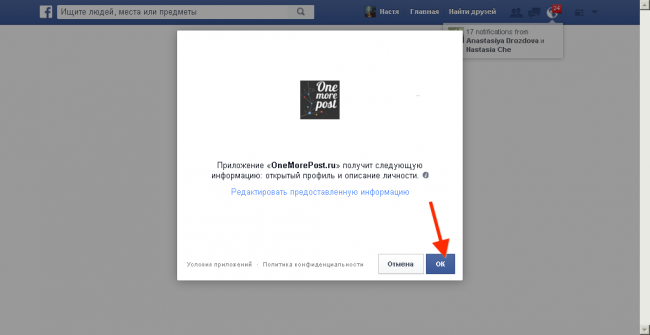 3. Go to the "channels" tab and add a new feed to Facebook.

Channel preferences, it will be possible to place your signature using templates% caption% and% link% responsible for signature under publication and direct link to instagram-publication. Alternatively, you can insert your own text, which will be the same under each entry in Facebook group as you like.
Also, you can set a filter on the heštègu-this is where you want to end up not all publications from Instagrama, and only selected. You can also specify settings that a particular picture or heštègu will be published, or vice versa will not.
You can still:
-set the album where the photos will be copied
-delete all heštègi when reposte,
-not to publish still images and video (about the video I say at the end of the article).
4. Publish something new in my Instagram and after 5-7 minutes publication will appear where you have configured avtorepost.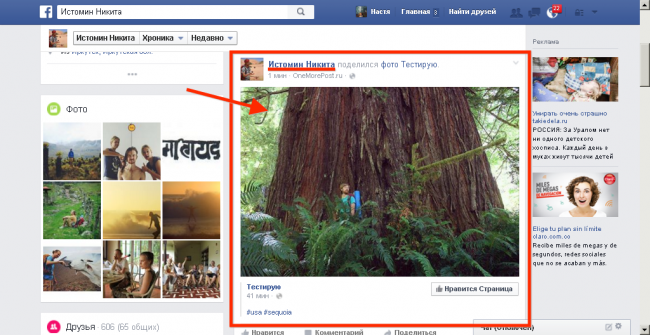 Congrats!
After you create a channel, you must issue a free 3 day.
Yes, after 3 days of payment will be required. But it's worth it (from 170 USD per month). We found that a month on hand publications we have left in the sum from 5 up to 10:00-just on mechanical action reposta. It's almost a light day! And you can spend much more interesting.
The Onemorepost has a tool reposta old publications. We don't use them as missing regular anchor and automatic reposta new photos from Instagrama. But if, for example, you just created a group and you need to move the block publications that this tool will be a good helper.
Pros and cons of service OneMorePost
Pros:
+ time saving due to fully automatic,
+ repost of not only new, but old publications (optional)
+ tweaking reposte writes,
+ ease of customization
+ price (inexpensive relative to other SMM services),
+ Affiliate program.
Cons:
-not free (but for good need to get used to paying:)),
-No reposta video (hopefully that is coming soon)
-Another repost Google +, Snapčat and Pinterest
Conclusion
If you already had an idea-don't let the flow of publications from Instagram group Facebook (or OpenID, or classmates, or other social networks) and thereby expand its audience, then you need to think about automating the routine process. And here to help and will come Onemorepost.ru ?