On the island of Oahu (Hawaii) we were almost by accident. The flight was the cheapest (Melbourne-Honolulu), but because long, with the change of time zones. And maybe so or because lack of sleep the last two days, Honolulu-Hawaii State capital and the largest city in the us just once.
Reportage prepared specifically for our friends Enjourney.ru.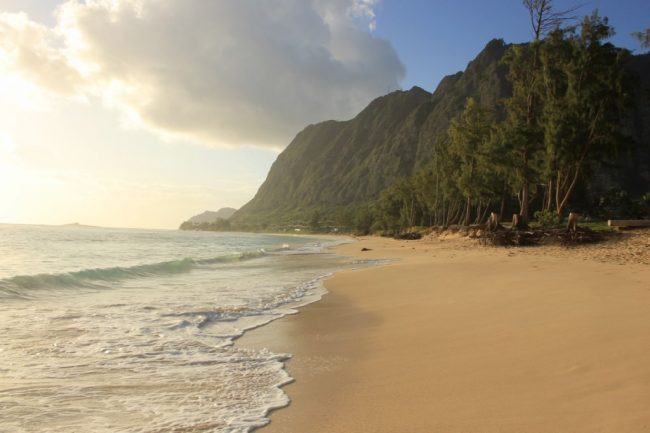 First Watch us all the time, it seemed that the world upside down and everything in it mixed up, so we ended up again in Asia, but somehow everyone here spoke English and prices-all after Australia remained consistently high. Among concrete interchanges, and featureless high-rises directly on the streets on sidewalks and in parks-live homeless. Some of them are "settled" at public beach restrooms, someone breaks the entire tent cities in parks, who lives on the shore under the Palm trees. Immediately around the public otherwise, with money.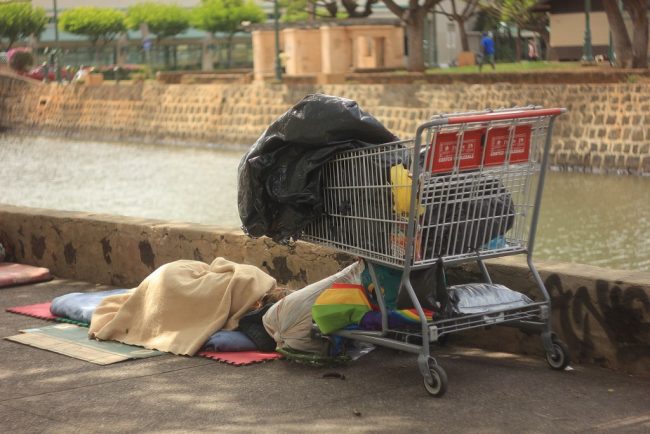 Salvation mountain turned out to be. Was it worth the climb (directly on one of the streets-up), and we were among the vysočennogo forest-unique, hard-saved-not completely destroyed. However, the high forest gave way to more stunted pines and deciduous and hvoŝevymi. To navigate simply trails well packed and with views of the ridges on all sides of the island, so knowing the graphic card, you can safely navigate even without gps. There began our different feel from Oahu.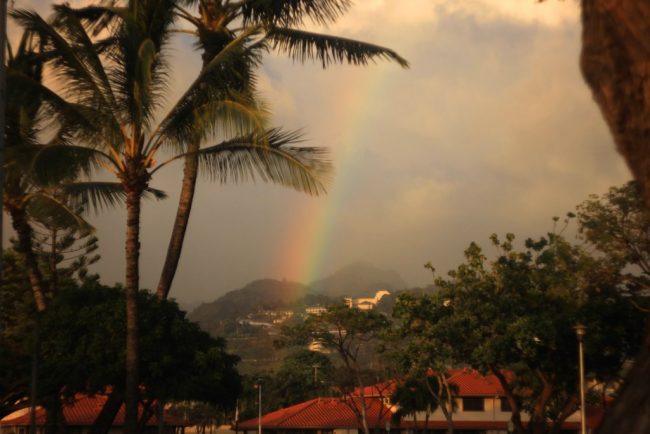 The turbulent feelings about the high cost and scuff subsided, we vydohnuli and began to fall in love in this small country, which is in fact just one of the States of United States. It was decided to explore nature in the best possible way and more wild places of the island. We stayed for free at the campsites, put up a tent in the Woods, met with local residents living on reserve (just not the way live on Waikiki) and stayed with them. Listening to stories of life again were scrambling into the mountains on the West side of the island, collecting valuable Walnut makadamiû.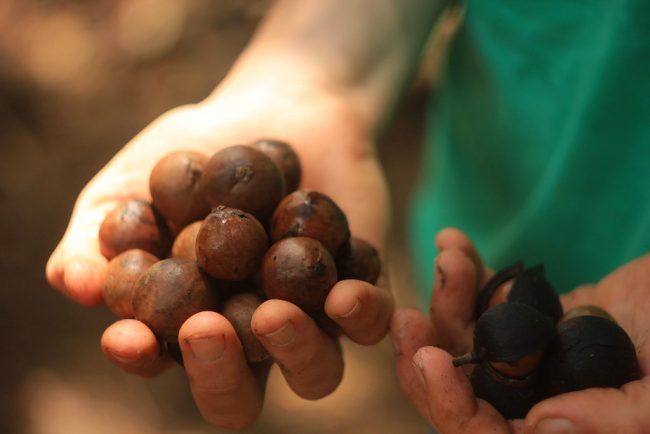 Once descended into the city, fall in love again became uneasy. But in the city we found interesting nonetheless. Cottage village with strange houses or a sure version-Chinatown (if you boring city where you are-go to Chinatown), which was worth only its small free Museum assembled bit by bit cute woman Llojden, which in fact was the only person from whom we heard the Hawaiian language. Heard in songs that she and her father sing gladly interested in culture or playing the ukulele.