Reportage prepared specifically for our friends Enjourney.ru
The Colombian Highlands of the Andes lies the amazing and a huge national park of Los Nevados. For those who love nature and suddenly found himself in Colombia, visiting this place should be a matter of mandatory.
This is one of the national parks of Colombia, which is easy enough to get, without your own transport, take public. Entrance to the Park is free. Consider a walk it is possible to virtually any ease, time will save not only the presence of marked trails, but also the possibility to rent horses.
Los Nevados carries a lot of interesting things. And here's just some of them. So, what can you do when you visit this unique place.
1. Limber up. Most of the routes are relatively simple, daytime transitions can be alternated nights at Finnish sledges in scenic locations. A route worth plan in advance, as in any full campaign.
2. Meet with the Colombian culture campesinos as they are known. Try a simple (not restaurant) food and homemade cheese. Los Nevados is located at the juncture of four provinces, and therefore found in the district can be four typical cuisine of Colombia. Drink tea made from coca leaves (which helps with altitude acclimatization). In fact, the campesino is a village and rural people. But here in the mountains, it's really a special culture. They are engaged mainly cattle breeding and dairy production. Live in difficult conditions, but it is incredibly simple. Small wooden houses with thin walls and only the stove in the kitchen. No economy can do without horses-here is the fastest transport. They will happily feed the traveler for a small, even in comparison with urban prices cost. Some have Finnish sledges and accommodation.


3. See the unique ecosystem of the Páramo, which can be found only in four countries of our planet, and only in the Andes. Páramo inhabited many endemics, the brightest of which are amazing frajlehony. They are almost obliged to Columbia drinking water floor. Particularly happy can see unique birds and animals. This, of course, very difficult, because large areas of the Park still populated, and wire fences severely hamper the movement of wild animals. However, in some places, you can even meet the Andean Condor is the largest bird of our planet. And yet, here you can see the symbol of Colombia-the wax Palm tree-in its wild, intact human intervention, Wednesday.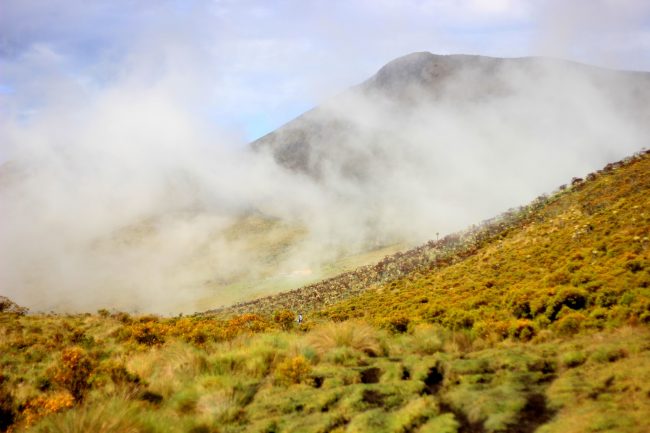 4. Admire the waterfalls and snow capped volcanoes. Mountains of Colombia have one feature. Thanks to the Páramo, after all, height below-is a conductor collected rainwater. On the wooded slopes descend hundreds of rivers which seats built on cascades of different heights. In some particularly hardened can even swim.

5. Take a dip in the hot thermal springs. Of course, that the main peaks of the Park-active volcanoes, brightened up by a hike. In some places around the volcano have outputs of Tolima hot thermal waters suitable for bathing. This is the greatest reward for those who gain the courage to walk in here with a backpack. When you watch the sunset, sitting in hot water, and above you rises snowy Tolima regional head, the world seems perfect!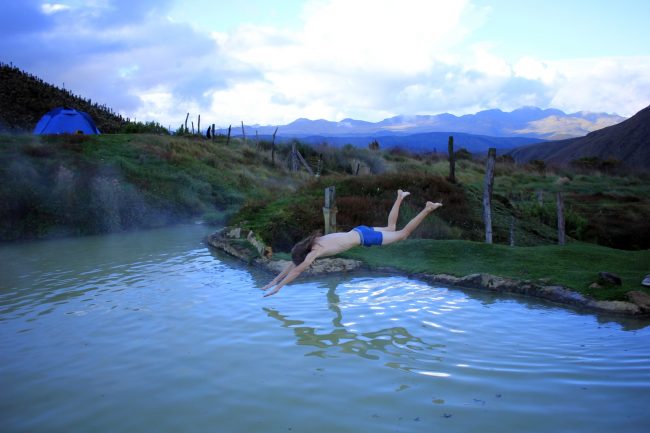 Not to forget, going to the National Park:
-If you are travelling without a guide, try to prepare for the hike seriously as possible. You should take into account the possibility of autonomous parking areas, if daytime is not enough for the transition from knives to knives.
-Prepare route, find the maximum amount of relevant information on this route and make good card (GPS).
-Note elevation change along the route. Take the required amount of warm clothes and warm sleeping bag (Páramo night temperatures can drop below zero). Remember about the possibility of altitude sickness.