It was just an ordinary day. The same hot, like most of those ten, that we decided to live in this tiny town.  From the other featured only that stroll we suddenly conceived directly in the morning. Prepare breakfast yourself do not want such cases we had stashed Town-House, mistress which prepares pupusy.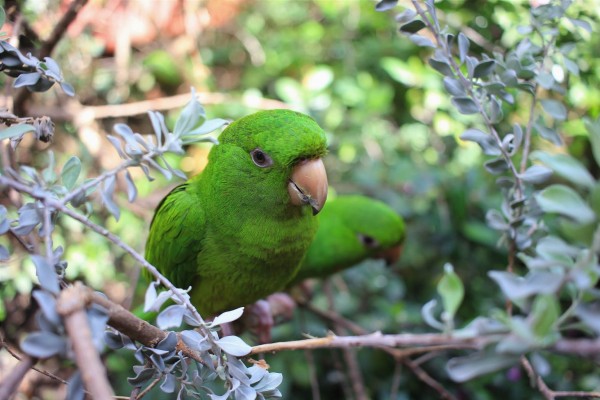 This site is not (or not found) signage, but know its just a small garden in which you get through the high arch, in the garden two noisy parrots Lori Bush Yes multiple tables. For one of these every day sitting Peter. Peter-a tall, gray-haired American, with a very pleasant voice, with kind eyes and face. If, instead of grizzled Beard was a long beard-would the real Santa. Peter lives in Suchitoto for many, many years, his wife Maya-half had already died, but she has four adult children and most loving Peter family of uncles, aunts, cousins and brothers and sisters troûrodnyh. That's mistress pupuserii-cousin wife.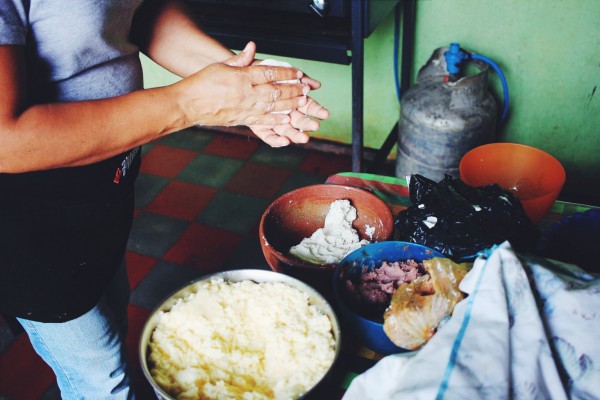 Pupusy is a traditional food in El Salvador. Are corn pellet weight, packed with cheese and various additives. Obligatory salsa to pupusam. fermented (well almost, sour) cabbage, and eaten exclusively by hand. Our beloved pupuserii, for example, as you can select even spinach or Zucchini or ajote is any buds.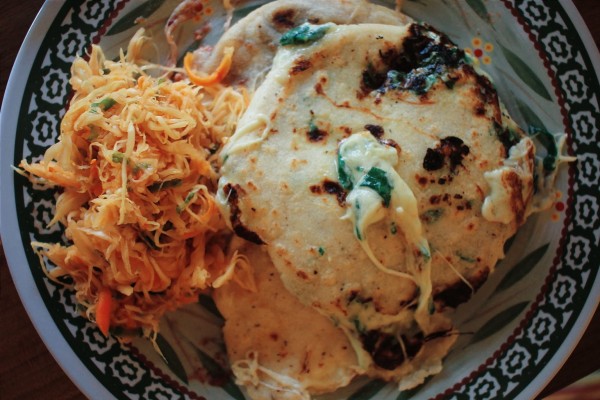 Peter says that sometimes, one lady brings fresh shrimp straight from the coast and on such days is still pupusy and shrimp with garlic!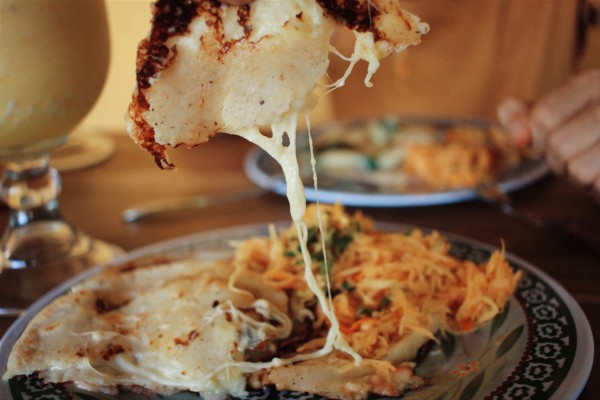 On this hot day, waiting for their pupus (and they are cooked immediately) in the cool courtyard was particularly enjoyable. Without assuming any tight turns out breakfast, we pondered the route.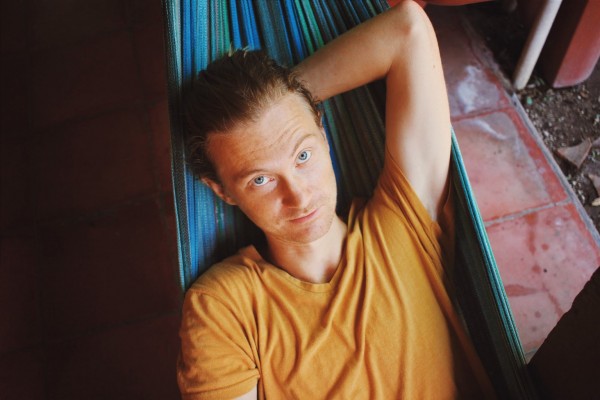 It was decided to look at the hot springs, which we were told Sasha and Fabi. The only thing that bothered none of local about the place knew nothing. And thus, it could be further two kilometers or even four (!) from the city.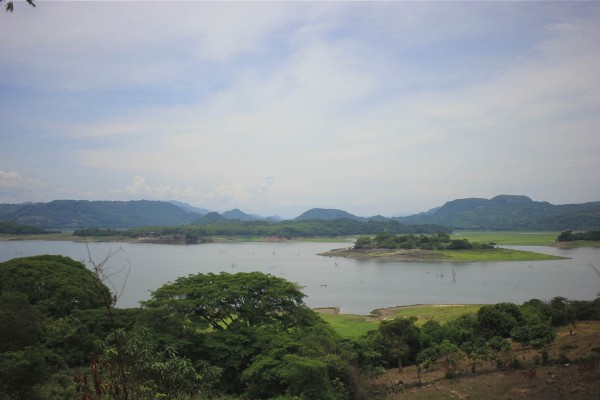 Tight after we moved. No passing cars. Only hot heat haze and the rare pedestrians. Soon ran out and the asphalt. Along the way found that there is such a village Aguas Caliente, and is it a river with hot water, and it is situated in 6-7 kilometers.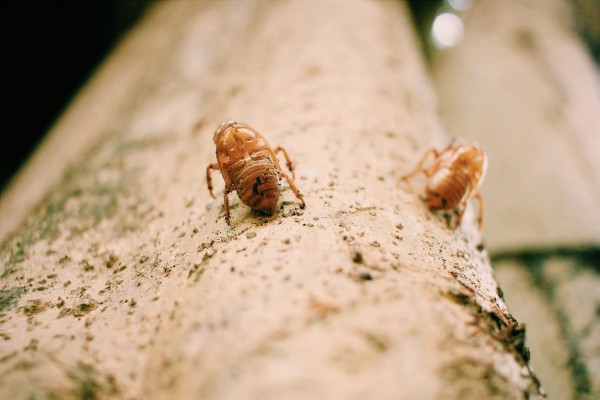 Walking through the heat razmorila, but before the place got. Hot River turned out to be really hot. Residents built a small dam to the water in it to accumulate.
Swim was a nice, pleasant to wash away dust and sweat. But was it worth the climb out, the heat fell upon a still stronger. Think about walking the return under the Sun. And Oh miracle, Nikita caught a bus from college students.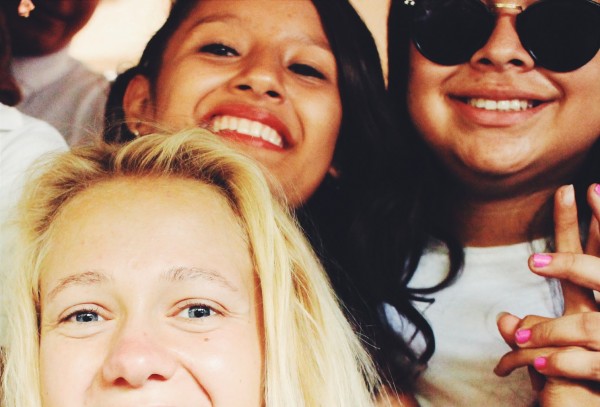 We sat immediately behind the seats, it turned out that we were in, as the specialization of students of tourism. The coach solemnly declared in megaphone that tourism in El Salvador there are, and the country is ideally suited for it! "Here's a look at the two Russians know how far they were going to see El Salvador?" We really proved to be a good example-at the height of his love in this small country.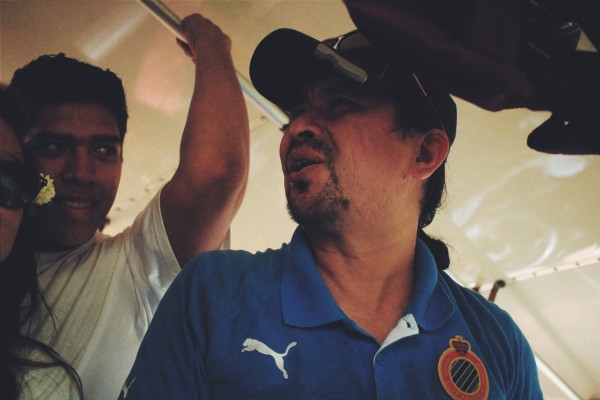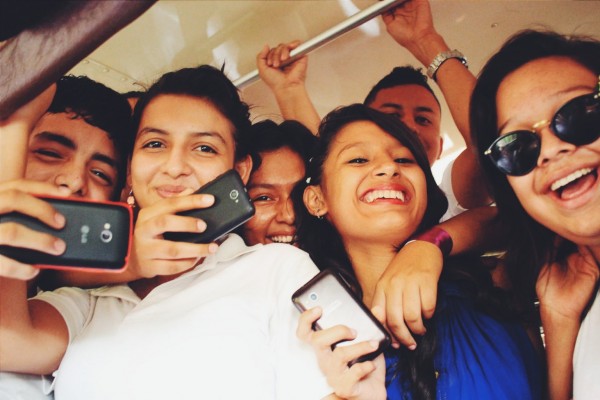 Otfotografirovavšis′ with each, we left our friendly bus not far from home. And cost to enter on the threshold of his temporary home, as a thunderstorm and rain closed the lake views! It was a miracle, the coolness that we dreamed of and wanted to catch after a hot spring and not caught:)