"Nikita and Nastya: sounds like a kangaroo"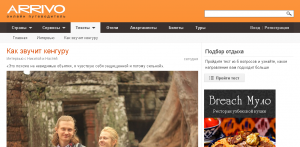 "The only time I remember that almost loses himself, was in Indonesia on Sumatra. I am loud music. And there is at every step.
And the maršrutčik (minibuses this quarter our "Gazelles", in which all sit hunching and pressed against each other on narrow wooden benches) included all of its speakers, in which the bus was pretty much everywhere in different sizes, to lure passers-by.
We were asked to reduce the volume, because it was impossible. A couple of minutes the volume was normal. He then again vrubil the volume at full power. Ears immediately laid, it seemed like a burst eardrum.
Spontaneously I cried into his throat and clenched his fists. All were afraid. And I was scared because I thought that he was ready to beat the driver on the go.
Thank God, it went down the volume, Nastya calmed me and after a couple of stops we went. "