I have a desktop here lies (over two months), photos are waiting for their turn, but we often climb up to it just so happens to look again at the dear persons.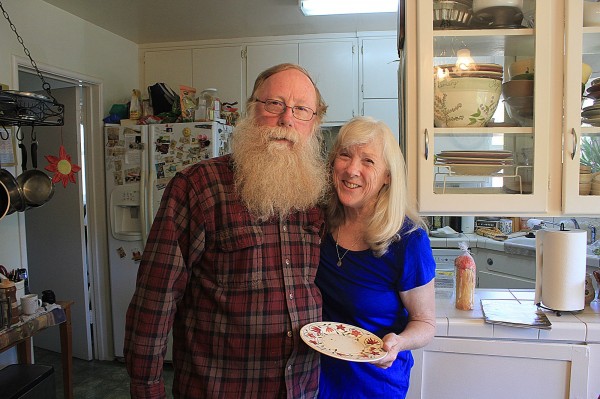 Two of them-Den and Cheryl-Americans live in California. They were married seven years ago, but their love still accompanies light romantic love (I am sure it will be so until the very end). These are the people that just as easily as with peers, but often much more interesting.
They are, as if from an awesome movie. Den before was a real hippie, hitchhiked and on a motorcycle, was looking his way, he had a family (Cheryl), he tells his bright and colorful life. One story into another, and with this we either hohočem to tears, or silently mouths opened and just vnimaem-each of them falls into the heart. The walls of their home is decorated with black-and-white photos of their lives before meeting each other photos of their common life, children, grandchildren and friends. Now Den, incidentally, is writing a book on how to regain your favorite Cheryl (we await:))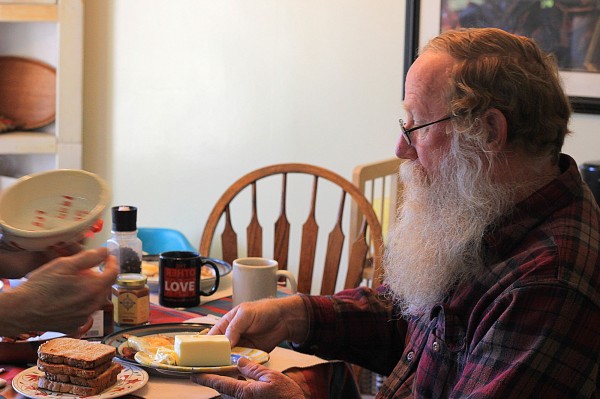 Cheryl a cool (and am tempted to say girl), she has a very contagious laughter, she prepares delicious, too, constantly joking, she knows how to be compassionate, to support, to listen. It makes it so that you don't notice, but just feel good.
In the garage they worth Harley. Den laughs that he long thought it would be such a hit that would be suitable to his beard, and so they have a motorcycle. Although, say "worth" is wrong-they don't let it stand. It is for their urgent Council we went to an Orthodox monastery in Fresque Sonore, and without waiting, lived there for almost a week.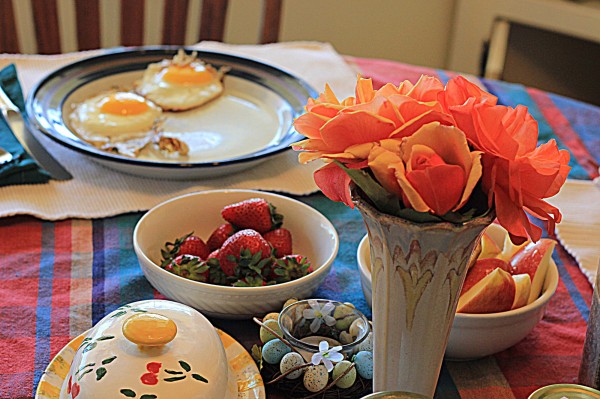 We met in the American Orthodox Church of St. Nicholas at Easter. And when there's not anybody else really knew I was standing behind the broad backs of Dena (he was in a red shirt with a leather vest, and leather boots), and watched as his beard collects in the light from candles and lights itself:) It was interesting to look into his face and the face of Cheryl, who also "aglow" next. The pair attracted, and a huge gift became the ease with which we are družilis′ with them and Leroy with Zac, I still will tell you.
Amazing people, flip all the prejudices about Americans, about faith, about the difference of cultures, and more, more …) We can confidently say that gained friends. The present. And this is one of the great wonders of discovery. Traveling on another continent, in another country, you may receive friends.