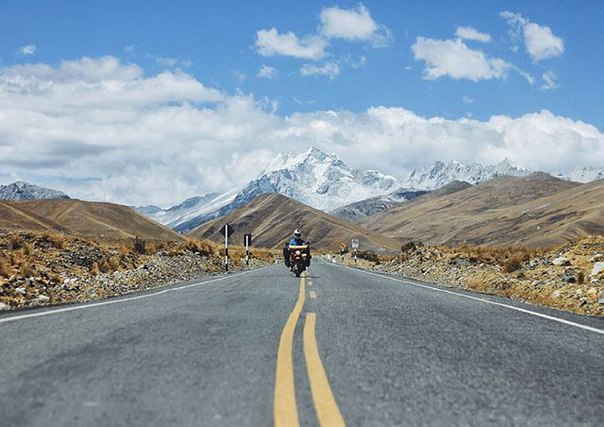 A year ago bought a new low-power Yamaha YB125 red, privarili stands for our belongings, loaded baggage, sat down with a friend and drove from the region of Amazonas South through mountain passes for 4700 meters above sea level, through beautiful valleys, through arid canyons. Let's see, where we will start our road and iron companion named friend.

Show a little Peruvian landscapes and roads: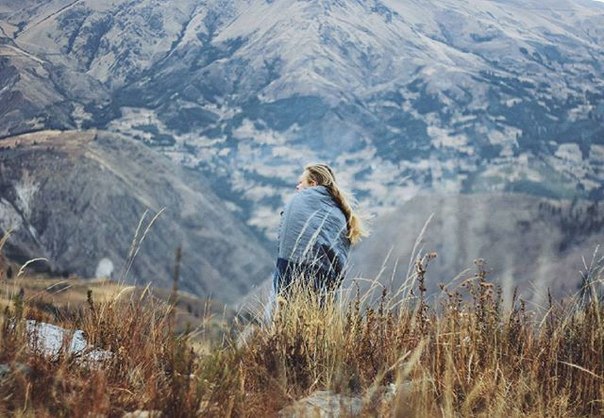 We bought a small motorcycle shop Yamaha in Chachapoyas Amazonas.
In defiance of fixed opinion (even among Peruvians) Amazonas is not just a jungle. A large area of the State is located in mountainous terrain above 2000 meters. Near Chachapoyas is very beautiful and ancient archaeological zone — the ruins of Kuelap is still on one of the ridges above 2500 m.
Even in this State there are huge and long cave with mountains of skulls and bones (the ancients apparently believed that the cave is the entrance to the posthumous world)
There are 3 in the world highest waterfall Gocta cataracts, height of about 700 meters, which fell one Korean through 2 weeks after we've been there. Naturally fell to his death, while falls have closed for a few weeks to visit.
There people drink Compote (chicha morada) of black corn, eaten shestipalyh guinea pigs (Kui), celebrated almost every week and generally very nice people.
Even earlier culture Chachapoja lived there. After they stayed on steep cliffs, sarcophagi inside where they buried their relatives. And often wonder how they zalazili so much.
Each year in July the race passes Chacha-Dakar. To participate in the competition attracts participants from all over Peru. Sometimes even prominent foreigners to turjenduro. The route passes through the mountains, country roads and villages.
We with our YB125 certainly not become a Chase. But we wanted to come back here and get 5 years later!
Soon the 3 months have passed, and we have had to go further in the direction of Uaraz and the National Park of Huascaran. That's about 1500 km on the town's roads.
One evening, we came to the little-known hot springs. Peppered alone, woke up in Moto-campsite! just night arrived on motorcycles and family they liked, as we are! :) Note — garbage. Trash here not only because people just throw (though), but because his dogs carry catwalk territory. Be aware that if you do not sort your rubbish and don't care about recycling, most likely is the same, just not at the nearest to you clearing.
Hot springs are a big pool, which pours from a pipe yellow jet of boiling water with the smell of iron. If you come to 4:00 am, you can only be together, meet dawn and plenty of napleskatsja, until the Sun started to fry.
Later already comes from the surrounding villages rebjatnja and starts to have fun and kick up mud from the bottom of the pool.
Sometimes we stayed directly in the field with a tent. And in the morning with the pleasure of seeing how the locals beat off from ears of wheat and greeted us with a smile.
Sometimes so steep serpentines and dangerous, that you start to pay attention to the signs.
In the next part we will get closer to the glaciers above 4500 meters above sea level.