Free accommodation in a romantic place? This is possible thanks to haussitingu! But before such an alluring blend adventure, it is best to assess not only the advantages but also the pitfalls of this truly amazing phenomenon! This post is for those who are interested in the experience of haussitinga with all its recommendations.
Consider going towards haussitterov:) And hope that one day we will be able to write a post on behalf of homeowners.
What is haussiting
Probably no one will be to unravel the complexities of the essence of the phenomenon by its name. Haussiting is a transaction in which one side need a caretaker for their home (with animals or gardens for instance). And the other shareware stays in this or that place.
Haussiting happens to be formal and informal. In the first case, it is called "House Sitting", people often do not find each other on the recommendations, and through the Internet, with the help of special sites (list below), and internally they are not familiar. In this case, both sides are interested in at least neutral way. Terms and conditions are negotiated immediately. And haussittery, and home owners (hosts) are interested in positive feedback therefore the case lead easier as diplomacy in such a relationship anymore.
In the second case, all the same, only the term nobody uses. And so, oddly, eliminates some useful rules. People who need care home just poll of friends and acquaintances. The rules are there, but they are blurred (both parties think "well how to deny friends (friends of friends)?"). You receive the personal attitude and the score is often subjective. A case in which a lot of feelings, has the danger end mutual resentment. And good end is likely to be only in the case of the decency of the parties or the presence of love (if true friendship).
In the second case-the unofficial haussiting-worth to accept only if you know enough people who you invite. Remember, watch behind the House is a work in progress. Especially in a foreign country (in some countries this is easier and some harder). If the House is inhabited by many animals, with a garden, for example, if your date painted on the clock-not the best way to think about friendship (acquaintance), health risk assessment, labour and stipulate all conditions in advance, pushing personal sympathy for the owners. It is my first experience (not good, but, say, a useful) made skeptical and fear take Nikitina idea take such opportunity in our journey.
Now I thank Nikita, that he has put aside my fears and we plunged into the so-called "official haussiting". Our experience of cooperation has proved to be more than positive.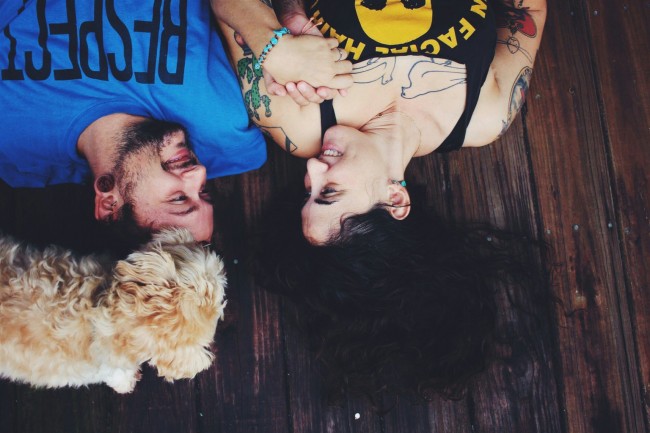 The couple, which we found on one of the websites looking for babysitterservice for life on the island portion of the province of Bocas del Toro in Panama. I must say, we are the ones still adventurers! Description of home with three dogs on the island, reachable only by boat for having us. A little worried just one fact-shortly before our arrival, we were told that the first two weeks with us will be a couple of guys from Spain. We have been informed that if the test week we are not uživemsâ, you guys go on.
We still do not know how to do it correctly. On the one hand, the big house, the island is in the distance and, of course, live four purely logically safer. On the other hand, the concept of "care House" everyone understands differently and from these differences can quickly get tired, especially if walking somewhere. But be that as it may, we consciously decided to stay with the guys. And only after the experience understood that could perfectly well do without them. While getting acquainted with the guys from Valencia was wondering!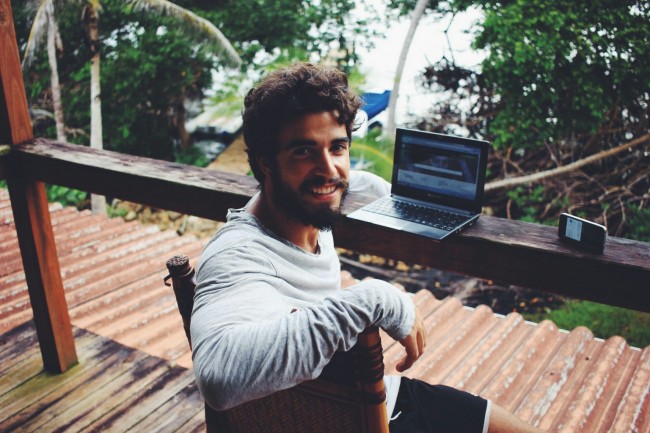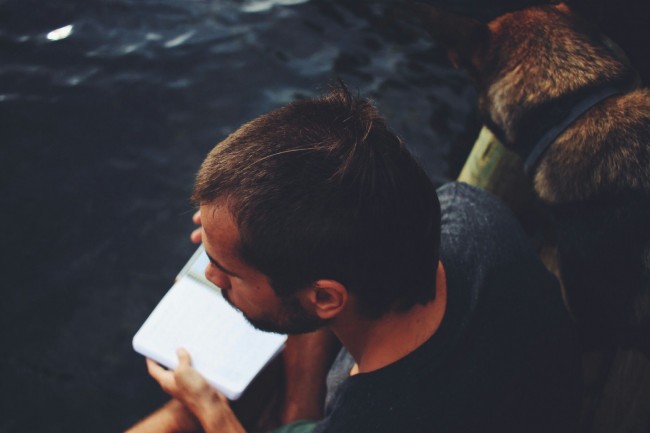 Shortly before our experiences, we met a Russian couple from Kaliningrad, kite, travellers prefer to travel in this way, they willingly shared their experience in using the site VORKÈVÈJ
Step 1. Registration on the sites of haussintinga
So, the beginning of any "official" volunteering is a profile on specialized sites.
Registration and preparation of questionnaires are usually paid. You might want to familiarize themselves with the specifics of each site before you pay.
1. housecarers.com-the oldest sites dedicated to haussitingu. Works with 2000 year. A lot of interesting proposals. Many people know about it and use it. Subscription costs $ 50.
2. trustedhousesitters.com site specializing just in time for haussitterah. Very much these offers, type: look after two dogs in hefty Villa in France or in a rustic cottage by the sea in California. Many suggestions for the whole world, particularly for the United States, Australia and Europe. Use costs $ 9.99 USD per month. If you take the average cost across the globe for beds in the hostel for the day, the cost of using this site will pay off in the first day of your stay which ever Villa.
3. Helpx.net-registration is free, but to access the contact data of hosts, you need to pay for the 2-year subscription for € 19 per or US $ or £ 17 on PayPal.
The site is one of the oldest among the volunteer projects. A lot of proposals for Exchange of housing to work + meal, but there are proposals to haussitingu, among which to choose. Often, those who are looking for volunteers to forget to update your profile or delete search page and they continue to write. But they are not responding. In this case, it is convenient to use for new proposals.
Another one from tools-search on map, where you can see immediately where the host is about as far away from you, at the seaside or in the mountains.
Bonus: once registered, you can send us your email and we will be able to through his or her membership account to issue bonus and then pay will need to less than 27%! The subscription price is 14 euros.
Through Helpiks we worked in Australia and in the United States. Our profile there.
4. Workaway.info-website of the newer than helpiks. Many interesting proposals, but also many people who are looking for a job, you will need to compete for a place. The service is becoming more and more popular.
Registration for the pair (if you are traveling and working together) is USD 38 to USD 29 singles. Payment through Paypal.
Our profile at vorkèvèj.
5. workingtraveller.com-pretty new website. Free registration and use. You can see on the map immediately if the desired region hosts. Of only a small number of proposals in specific regions of the type of Central or South America.
We are registered on multiple services and when we are looking for options, do it to the maximum, to choose the most interesting place.
If you ever were to work and were a summary, then follow the same rules (as in a dream job). Write about everything honestly, as much as possible without losing any dignity:) Live text attracts good! It's not worth stating your interests and skills, like the ability to see, the ability to draw, love for animals, hiking and mountain hiking, the ability to build or take care of the garden. Most importantly, maintaining integrity (not assuming that actually do can not) be open and friendly. More often than not, watch behind the House you should because of animals living there. If you have not happened earlier, animals need love.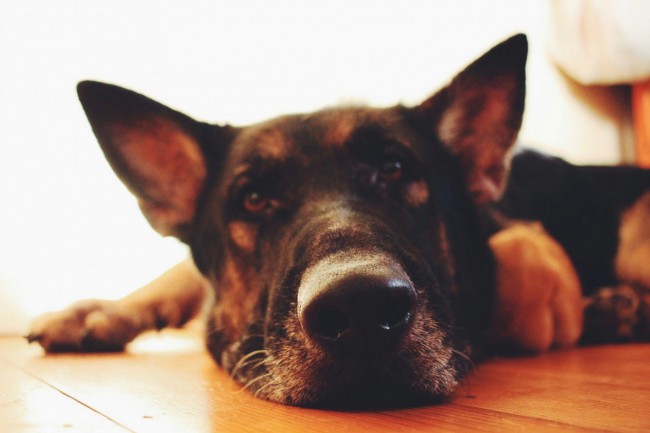 Step 2. Newsletter queries
Lo and behold, we found a vacancy which you think is appropriate. This is just the very beginning of the path. Quite often "granting" need for volunteers, just forget to change proposal status. Therefore, it is not necessary to write a single query and wait weeks for a response. Need to find (depending on how you need it) as much as possible of the proposals and to write to all. Guaranteed worth repeating, at least once a day. Good suggestions spread very quickly!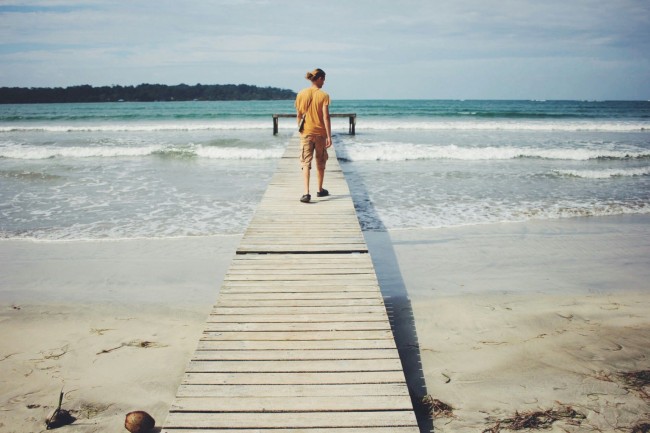 Step 3. Choose an option
You've got some positive responses, and you break the head what to choose. Keep in mind that seventy percent of the cases occur, "inconsistent" and "protocols". Unfortunately, our not only our experience shows that an unexpected failure, or "freeze" mode-this is a common practice. At the other end as you are interested in the best option, and, unfortunately, all is solved without unsentimental (and sometimes just nekul′turno-silence). At this stage it is more important to identify the most reliable jobs, especially if the path direction depends on them (tickets, crossing borders, etc.) certainly worth a look at the circumstances, remember that there are people not worth throwing or draw. Need to find a balance, and stay as long as possible with the maximum number of candidates. If the selected version be sure to end it is impossible, it is better to have a couple more outstanding vacancies.
Discuss living conditions, conditions of supervision, regulation is still in the correspondence. Maximum clarify all important questions. For example, some of the houses cannot leave at night, or in addition to you home will still watch and other volunteers.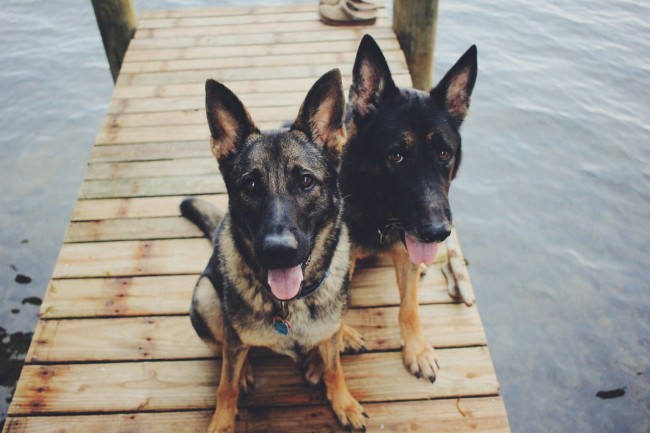 Step 4. Personal meeting
In person you can be guided by intuition and common sense. If you feel that on the other hand, the complexity of the particular perception of the world, or something else, and you will certainly want to stay-don't hesitate to seek to the end. Feel free to keep them or not to write a contract (if you offer, or you will be so reassuring). As a rule, to the owners of the House leave with your favorite animals strangers-it's too big a gamble. Those who agree to it, as you are interested in justice, confidence and calm.
We can say lucky, Amanda and Asher is so friendly, adequate and pleasant people, that somehow the question of a treaty does not even arise.
Remember that pets and House left on you-it is a big responsibility. The phenomenon haussitinga alive only through awareness of this responsibility, it gives confidence.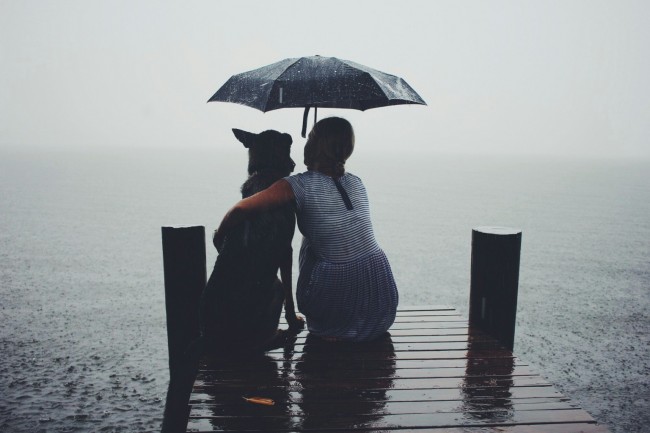 It is worth to agree in advance on a testing week, if a place has the features. For example, we came one week before departure to get proper instruction on life in mangrah (somewhere in the middle of nowhere), as well as the use of motor boats. In particular, the test week is good if you want to look for animals.
It is best to check-out the hosts to ask as many questions as answers do not record postesnât′sâ:)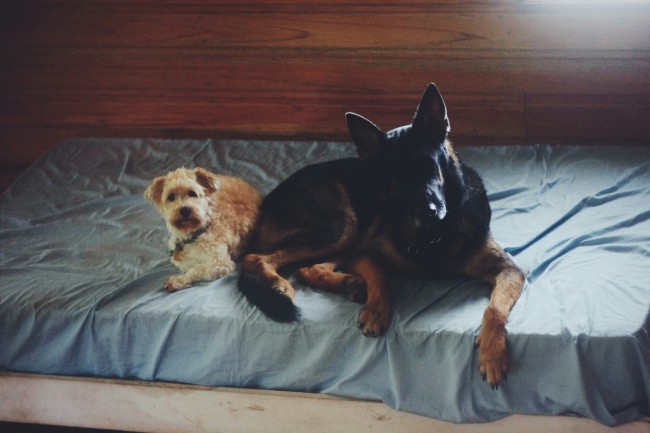 Do not be afraid of difficulties!
Basically, once you got involved in this case, proceed, as its heart and dictates the situation. Save the decency to this wonderful idea not zagibalas′ and has continued to evolve, but remember that stands to assume exactly the number of cases with which you are able to cope. Haussitting-this work too. But for this to work you will get something more than money.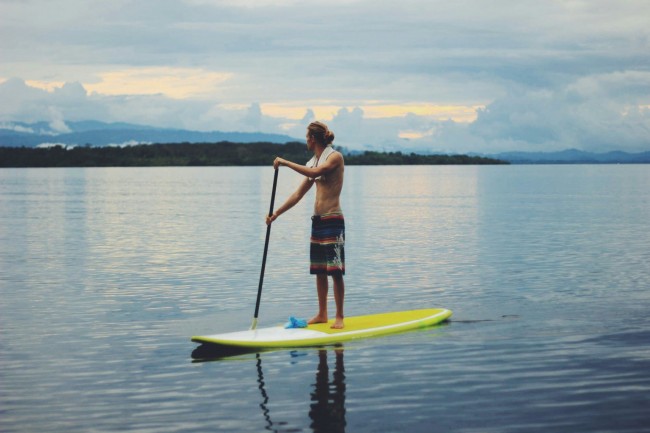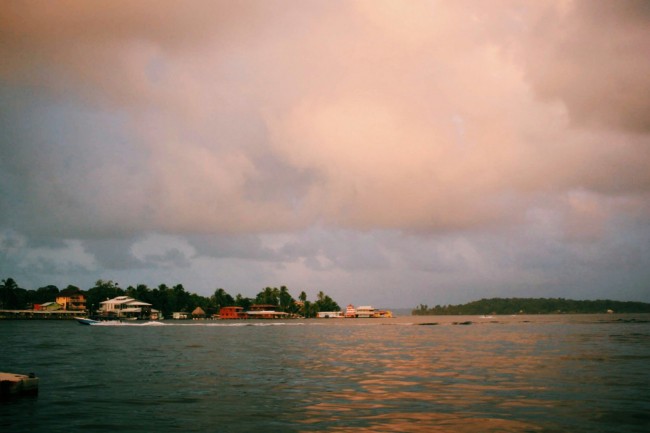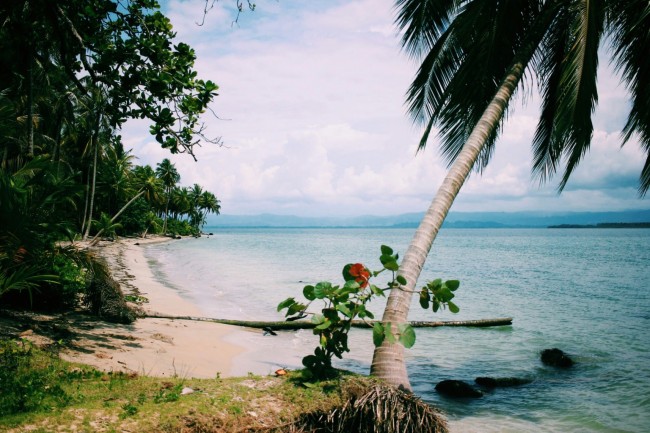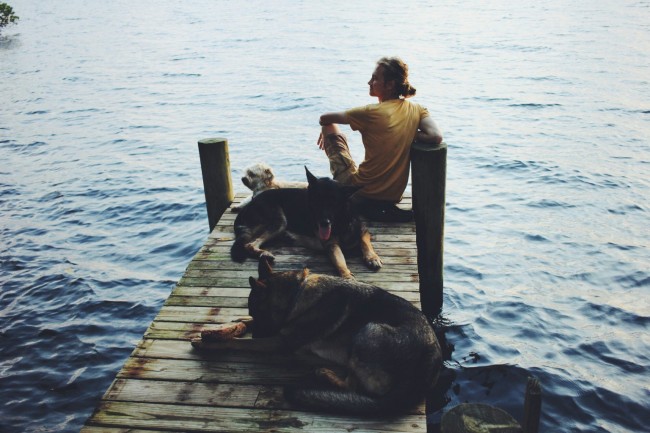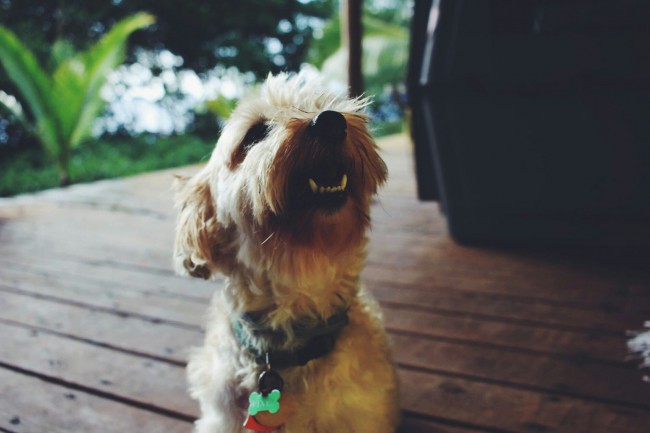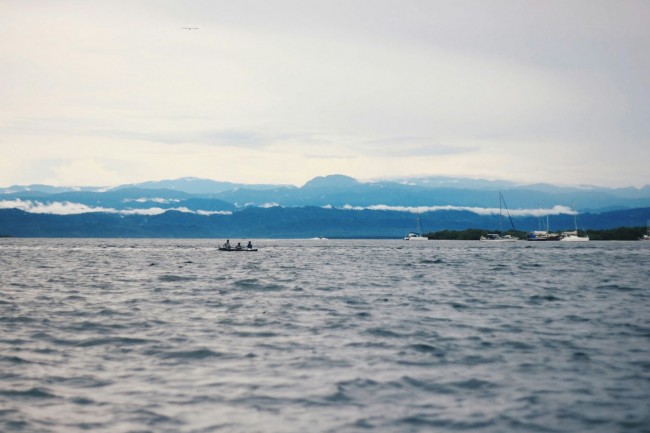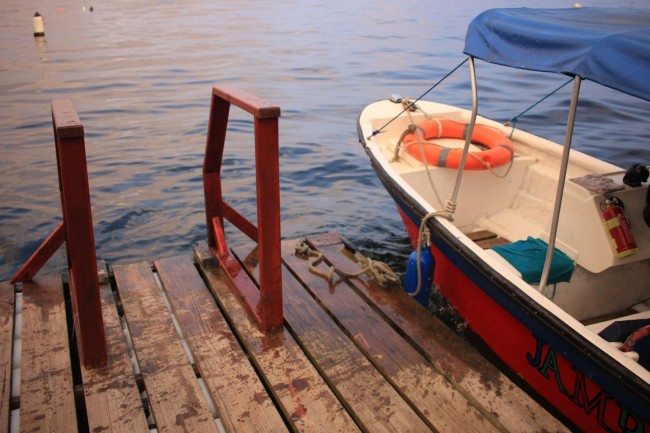 The photographs are present:
Amanda and usher our hosts!
our partners-sitters Sergio and Manu
Porter, Ânsel′ and Pixel that have become our friends:)
We and some islands of the archipelago of Bocas del Toro, Panama.