Here's a guy from Japan, Hideki Sakomizu. He stayed in the same Hostel in Merida we because somehow in the kitchen, we learned a little of its history.
As his name was surrounding, I unfortunately forgot. It seems his real name on Facebook, but for simplicity it is another (generally, among Asians is a frequent phenomenon). So, the guy two years ago left Japan and visited 60 countries already.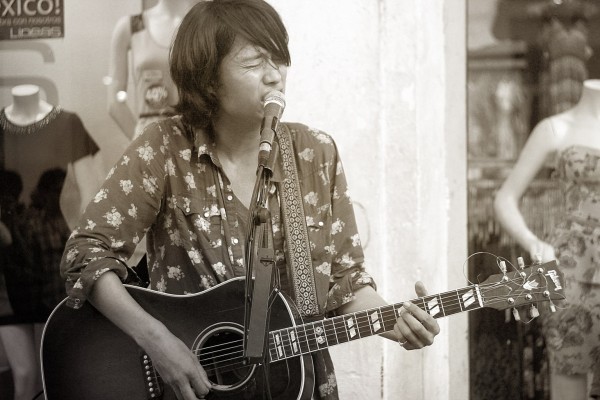 -but it is so much … how much do you remain in the same country?
-… two weeks on average. that's a lot, Yes. Sometimes you want to stay longer, and sometimes leave rather … but the world is huge, so much yet to come. and I'm already tired.
He travels only through its music-singing in the streets, sometimes in restaurants and bars. To my eyes somehow paying hostel mountain coins (saw this the second time in his life).
He is lanky and his not very fluent in English (but sometimes sings). And songs of poet-in Japanese. Every time we saw him, he was in the same silk shirt on top of the shirt. Very soft silk shirt, clearly goes with him from the House. So, Hideki-piece of Japan which is the journey we definitely won't go. Terribly messy, another, we can say even people-another world, but somehow it has, it is interesting to watch, as if you look in the window of the country in which never was (probably, and we look at Russia, we accidently caught Once:)) it outdoors for his case, Mexican girls-neformalki in a break between songs gave him the note:) The crowd, which he collected did not disperse even when he changed the porvaannye strings. For some reason for me is still a mystery:) Hostel our appearance he had already lived a good week, everyone there became familiar, but Mexicans see it as primarily a crank.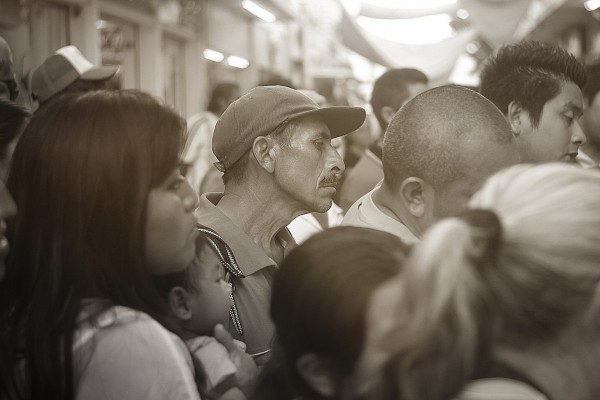 do you know that this is a man of Newsweek? (winking and laughing good-naturedly tells us the guy be trampled underfoot in a hostel), show them the newspaper!
And we don't even know what the news VIC in Merida:)) Hideki brings the crumpled newspaper, there's an article on the spread of Japanese in Central America. He shows her how absolutely childish simplicity, it is not pride, but he is pleased though that it says it does not understand.
-klaaaass … -pull we, look at pictures, because the text is too do not understand-you go to Russia?
-I wanted to! I tried it when I was in Europe, Russia was very close, but I was not given a visa. I have friends traveled to Russia and saying that there's a very cool musicians travel that people are good, I'll go there too in the future want to go!
By the way, very often hear from different travellers, as they were hard to get into our country, how expensive and painful to make visa, and most have not worked. So it's a shame, and somehow feel like apologize:)
Oh yes! his page on FB:) Hideki Sakomizu
https://www.facebook.com/pages/Hideki-/235364929904029 Sakomizu? fref = ts