Many know that Mexico is famous for its Yucatan cenotes route. Cenotes is such a "hole" formed in limestone during karsting.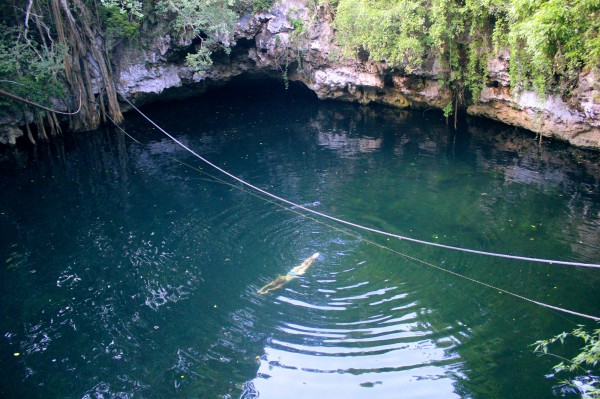 As the Yucatan cenotes formed
Underground rivers and canals wash cavity, some cavities collapsing, some don't, some partially. In such cases, produces three types of natural underground reservoirs-closed, open and closed partially. This is a very interesting natural sites.
They are a kind of freshwater reserve on the peninsula, but in ancient times, whole life depended on them. And if you visit the Cenote in the hot sultry day it becomes clear "how well the Maya lived."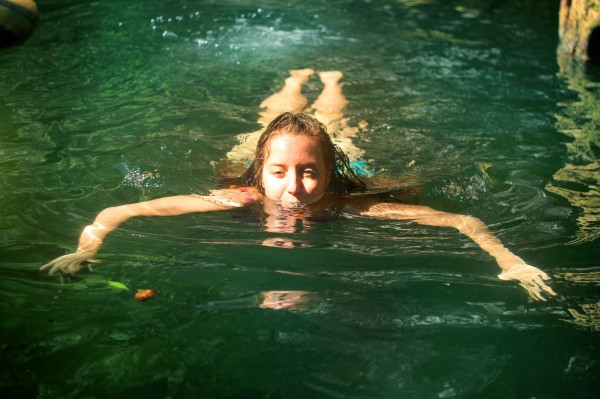 What are they, cenotes?
About Cenote if canceled heat. Plants around create a soft green shade and cold water makes the air cool. Breathe easier here:) and yet, in fresh water harder to maintain buoyancy, so a few hours sailing turn into a good workout. Cool, when in the Cenote there are bungee jumping:)) and no people …) Now it is quite difficult to find absolutely wild cenotes of the Yucatan Peninsula, accessible to ordinary folks (not able to overcome the jungle with a machete).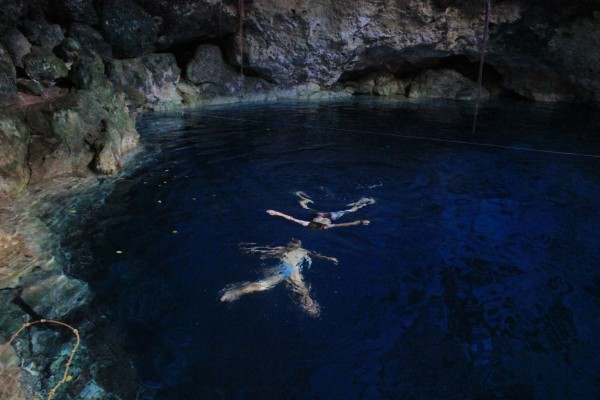 Paid and free cenotes
For entrance to the furnished cost varies, it all depends on how much available space and who it belongs to (mostly similar territory belong to indigenous Indians, they set the price). Bargain. but … so now I want to find a really wild place.